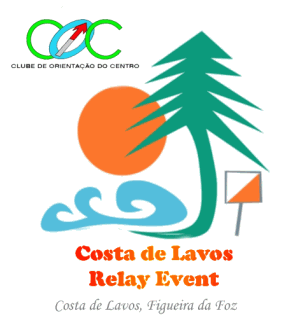 Program
11 November 2007
23.59h - Deadline of the entries
17 November 2007
9.30 am - Event Center opening at the event's arena.
11.00 am – Departure of the first athletes of the main relay.
11.30 am – Departure of the first athletes from the extra relay.
Information
Sport Ident control system.
The rent of the S.I. card is 1 €.
In the relay it is necessary to run with a specific dorsal that the organization will give at the moment the athlete pays the entry.
Athletes not signed in FPO have to pay an extra sport insurance tax of 1,75€.
The forest is similar to WMOC 07.
The event will be held on Costa de Lavos map (used in National Championships) and in a new map from the urban part of Costa de Lavos (a small village very similar to the village where the Sprint Final of WMOC will take place).
Baths will take place on a nearby football field. Please follow the signs on-site.
Location
Costa de Lavos is a small village close to the sea with many fishing traditions. The sightseeing is very nice specially the nice beach. This beach is located at about 5 km from Figueira da Foz (city hall).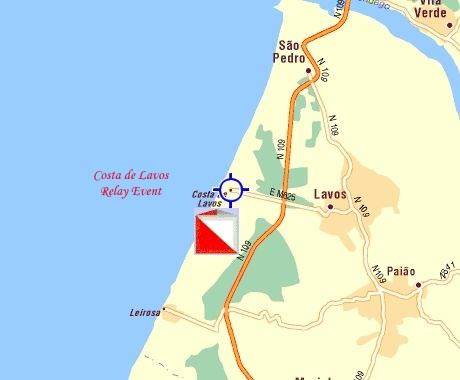 How to reach the event
From A17 take the N109 and follow the indications to Costa de Lavos. In the road N109 you will find indications taking you to the arena center.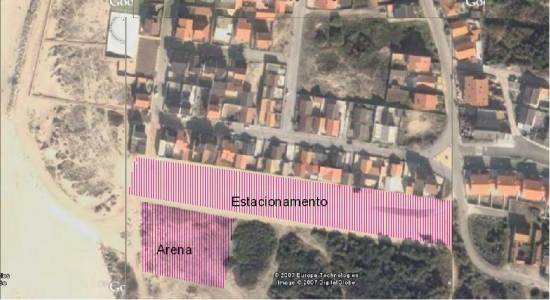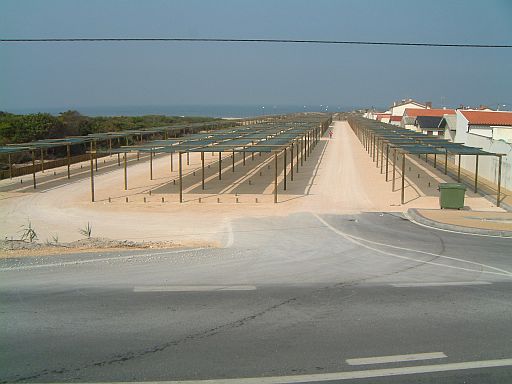 Parking