Lodging and Accomodation
There are several possibilities in the area. Please contact Leiria-Fátima Tourism Office:
REGIÃO DE TURISMO LEIRIA-FÁTIMA
Jardim Luís de Camões
Po Box1115 – P-2401-801 LEIRIA - PORTUGAL
Tel. Phone: (+351) 244823773 - Fax (+351) 244833533
www.rt-leiriafatima.pt - rtleiria.fatima@mail.telepac.pt
Burinhosa Bungalows/Chalets
+/- 15 Km from event
http://www.albitur.pt/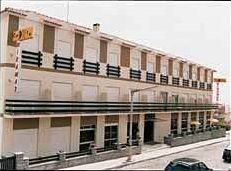 Hotel Residencial Miramar at S.Pedro de Muel
+/- 10 Km from event
Phone: +351 244 599141
Hard Floor
The hard floor is in military unit RA4 in Leiria.
The hard floor only have capacity to 250 persons, so, who want to stay there must request it previously at the registration.